Podcast: Play in new window | Download | Embed
Basic framework about how to analyze a company and the f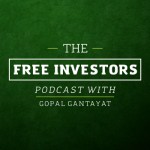 our pillars of analyzing a company:
A. The Business: What do they do?
Segment analysis

Growth prospects
Revenue drivers
Cost drivers

Power Paradigm

Reliance on major customers
Reliance on major suppliers
Threat of substitutes

Intra Industry
Inter Industry

Competition

Barrier to entry
Competitive advantages

Experience in the industry
Brand: Pricing power
Management team
Customer service
Product quality
Ownership structure
Order backlog
Environmental, Legal, Tax and Regulatory issues
B. Financials: How is the financial health?
Look at financial over time…. may be 5-10 years
Income statement

Revenue
Cost – in line with revenue?
Tax rate
Interest expense

Balance sheet

Cash and equivalent
Debt
Lease
Capital expenditure
Compensation – Options expense etc

Cashflow statement (Important)

Operating cashflow (Important)
Financing cashflow
Investing cashflow
C. Valuation: What's it worth?
Range of scenarios
It is just one data point
"It is better to be roughly/vaguely right than precisely wrong."
D. Risks: What can go wrong?
Annual report / SEC filings
Right click here to download the MP3
Book on Spotlight: Business Model Generation