Podcast: Play in new window | Download | Embed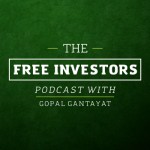 What are the factors we should consider when evaluating a management team? How to figure out whether the management team is shareholder friendly?
These are the questions I addressed in this episode.
High insider ownership
Shareholder friendly?

How do they make use of the company money? (allocate capital well?)

Dividend (Return to shareholders)
Stock buyback (Return to shareholders)
Pay down debt (De-risk)
Capex (Invest in business – internal)
Acquire companies (Invest in business – external)
How do they communicate with the shareholders?
Annual letters
Press releases
Conference calls
Experience and execution track record
How they are compensated
Look in SEC filings and annual reports
Based on sales growth? net profit? operating profit? ROI?
Excessive compared to industry peers?
Assess how important is the management to the business?
Type of management
Visionary – Works well in early stage companies
Efficient operator – Works well in established companies with a strong moat around the business.. relatively secure against competition
Efficient Capital allocator – Works well in fragmented industries on the verge of consolidation
Mediocre management in a great business?
Any red flags from past experience of the management?
Right click here to download the MP3
Book on Spotlight: The Outsiders:Eight Unconventional CEOs and Their Radically Rational Blueprint for Success